Christopher Cabaldon has spent his career serving our communities and championing the issues and solutions that make a real difference in people's lives. For Christopher, it's not just about believing in the right things – it's about getting the right results. That's exactly what he'll do in the State Senate.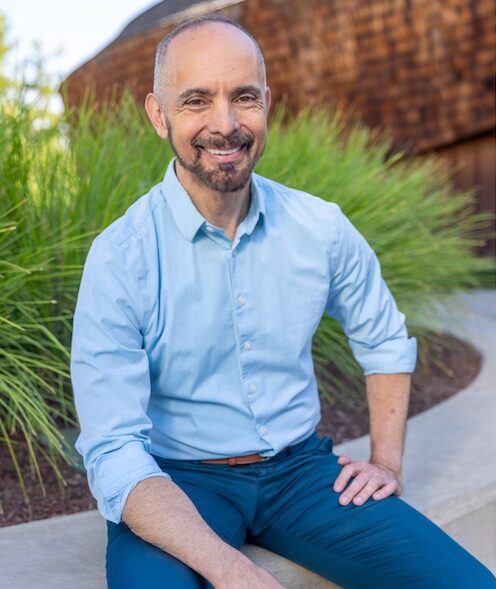 Building a Stronger Economy
Christopher Cabaldon is a forward-thinking, innovative, and results-driven leader known for his willingness to take chances to get results.  As Mayor of West Sacramento, he transformed the city from a forgotten industrial town into an entrepreneurial city recognized as "America's most Livable City." Christopher delivered thousands of good paying jobs and economic growth that improved people's lives, elevated the standard-of-living and quality of life for all residents. He cut through local zoning regulations to deliver five urban farms in West Sacramento, hosted the nation's largest electric bikeshare network while other cities lagged behind, and successfully brought the Triple-A affiliate of the San Francisco Giants to West Sacramento. In the State Senate, Christopher will bring his let's-just-get-it-done approach to delivering the right results for us. 
Building Housing and Preserving Communities
Christopher understands the housing crisis and has proven that smart, sustainable community development is possible. Under Christopher's leadership, West Sacramento built new housing at one of the fastest rates in California, while protecting agricultural land and wildlife habitats. In the State Senate, Christopher will work to build more quality housing that is affordable, helping bring down the cost of living while protecting the unique character of our region. 
Addressing the Homeless Crisis
California has passed dozens of new laws and spent billions of dollars and yet homelessness across the state is getting worse. But as a Mayor, Christopher flipped the switch, championing practical, common-sense strategies that kept his community safe while getting people off the streets. He spearheaded balanced, accountable policies to build more housing, increase shelter beds, expand mental health and job training services, and enforce quality-of-life ordinances that kept the community safe. Under Christopher's leadership unsheltered homelessness in West Sacramento decreased by 58%, despite spiking throughout the region. In the State Senate, Christopher won't make excuses; he'll make the sensible, right, and sometimes tough choices necessary to help reverse the homelessness crisis.
Protecting Our Environment
From historic wildfires, severe drought conditions and devastating storms, Christopher knows climate change is impacting everything from the air we breathe to the food our farmers grow. That's why Christopher pioneered the landmark smart-growth blueprint, which became the cornerstone of California's climate change arsenal. On the Delta Protection Commission, Christopher fought to safeguard our Delta and the needs of its diverse communities. He's fought against the peripheral canal and twin tunnels and has pushed for innovative flood risk management, investments to strengthen levees throughout our region, and to protect our water supply. In the State Senate, Christopher will be a fierce advocate for preserving the diversity of ecosystems, open-space, agricultural land, vineyards, and small communities that define our region. 
Expanding Access to Education
As a former college professor, Christopher understands what our students and teachers need to be successful. He has dedicated his life to increasing access to quality education for our youth, both inside and outside the classroom. As Mayor of West Sacramento, he was the first mayor in America to deliver universal preschool, college savings accounts, paid internships, tuition free community college and automatic college admission for all graduating high school seniors. As Vice Chancellor of California's Community College system, he spearheaded efforts to improve student outcomes and help make college more affordable. He also led efforts to redesign high schools to better prepare students for college and careers. In the State Senate, Christopher will ensure students have access to affordable higher education and Career Technical Education skills to succeed in the modern economy. 
Crime is up throughout the state and too many families don't feel safe in their communities. As Mayor, Christopher championed a comprehensive approach to public safety ensuring officers had resources and training they need, recruiting new officers that look like the communities they serve, reducing abuse of 911 calls for racial harassment and creating equitable justice programs. Christopher advocated for innovative strategies that safely and sensitively address mental health-related crises. In the State Senate, he will prioritize investments in public safety that promote improved 911 response times, combat the spate of smash-and-grab robberies gripping our communities, and keep our neighborhoods safe.